Triangle Trellis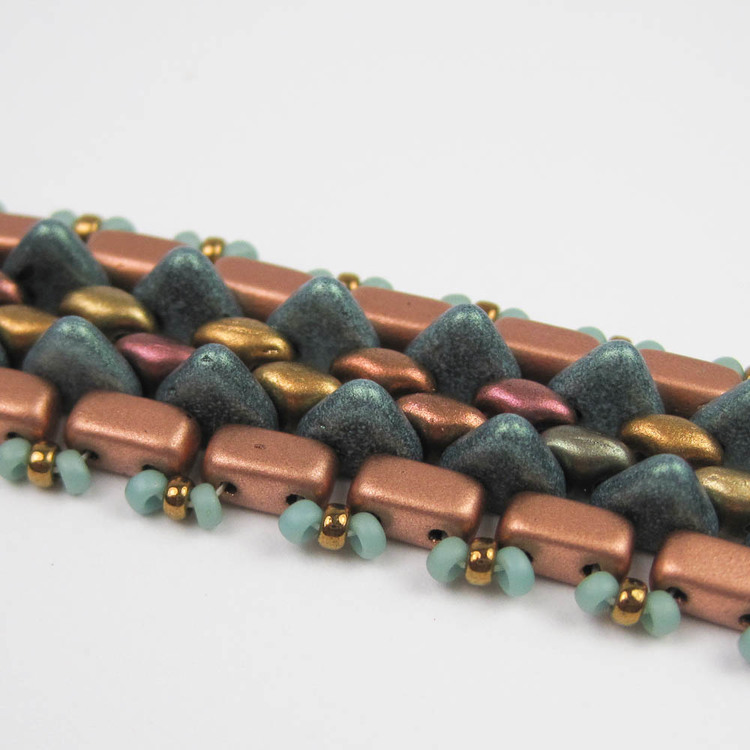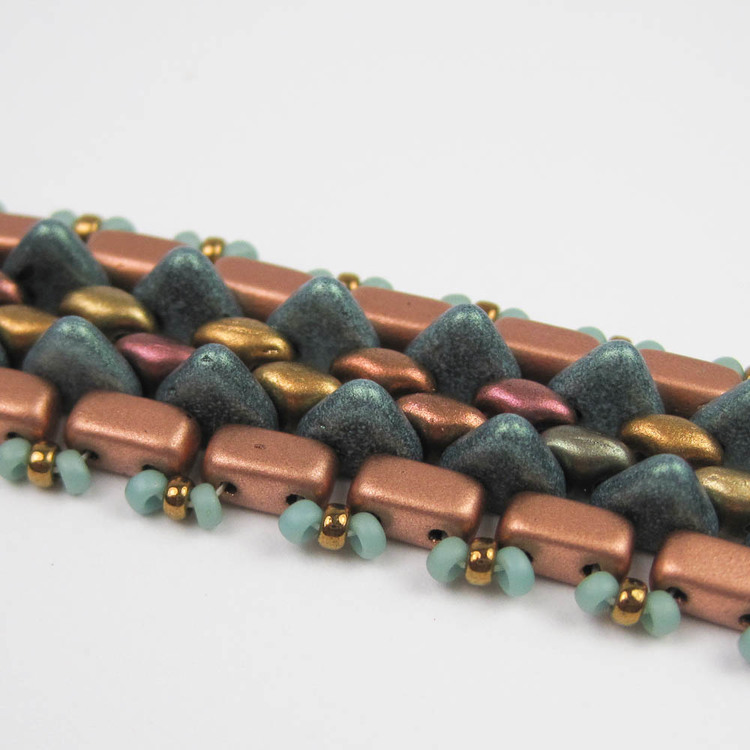 Triangle Trellis
Pattern by Alice Lauber, taught with permission.
A delicate yet edgy bracelet featuring Czechmate triangles and bricks.
Skill level advanced beginner.
This class will be taught by Jennifer Wiles.
All supplies will be available for purchase in the shop. A material list will be emailed to students on the 1 week prior to class time. Please come early if you need supplies so that class can start on time.
Cancellation Policy:
Payment in full is required when class is booked. Cancellations must be made 48 hours in advance or no refund will be given. Cancellations made at least 48 hours in advance will receive a full refund.